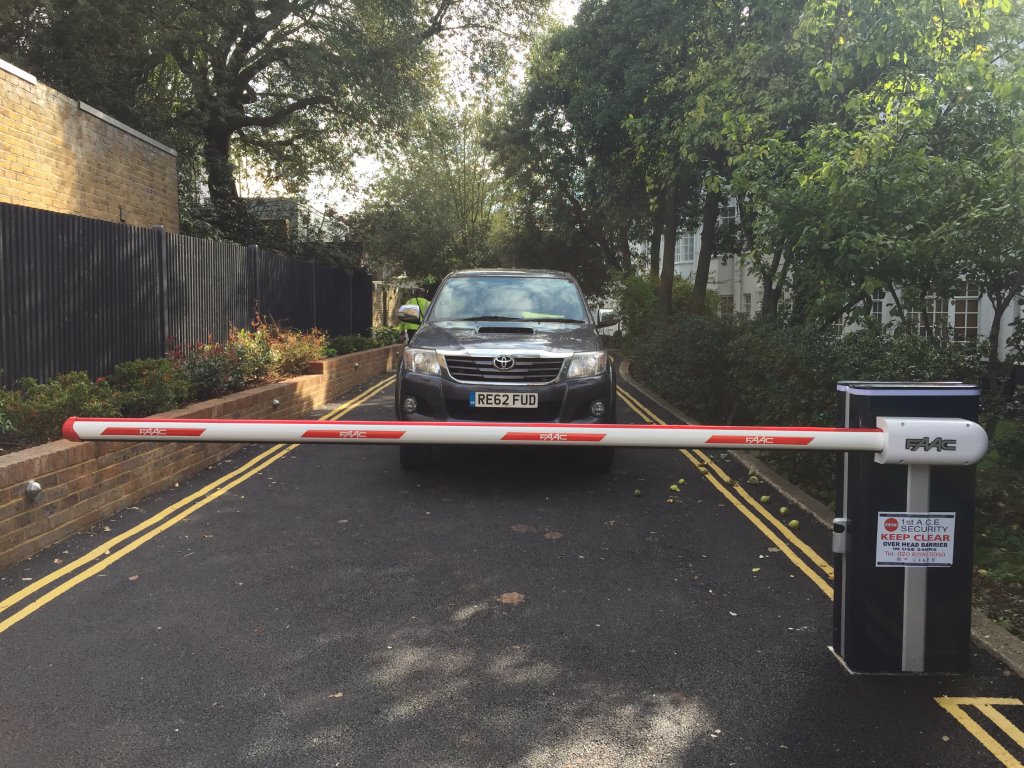 Barriers Central London – 1st ACE Security
If your commercial premises is visited by a large number of people and you struggle to manage parking, traffic barriers from 1st ACE Security could be the ideal solution to this difficulty. We can supply and install quality bollards and barriers in South London and the surrounding areas, helping to keep your parking area secure.
We have installed these control systems in a wide variety of environments for a range of customers, and this experience enables us to provide the barrier that you need to effectively manage traffic or restrict unauthorised access to your site.
Barriers South London & South East London
When you are looking for a traffic management system which has been specifically tailored to match the requirements of your premises and your company, look no further than 1st ACE Security. Our systems are designed to offer an effective solution for managing traffic in a variety of environments – including office parking, car parks and residential developments.
Keypad controls, proximity cards and other technology can help you to enjoy complete control of who has access to your premises.
This will give you the peace of mind that your premises are being effectively protected, even when you are away. If you are looking for bollards or traffic barriers in South East London, make 1st ACE Security your first choice.
For more information on our security barriers and bollards call now on 020 8290 5050. We can also provide access control to help you to manage who can enter your premises. We work throughout South London, South East London and Central London, providing quality installations for all of our customers. Are you based in Central London or further afield? Get in touch today.