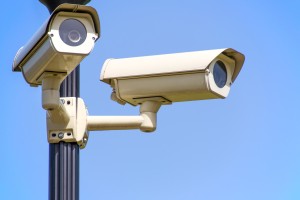 Hidden CCTV Security Systems – The Pros & Cons
Hidden CCTV Security Systems are becoming ever increasingly popular for added security to homes and businesses. There are various styles available that make it easy for your cameras to blend into your surroundings thus hiding them from immediate view.
The main advantage for hidden surveillance is the added protection and high possibility to catch a criminal in the act without a normal CCTV camera being damaged due to being in visible view. Cameras can come in a variety of sizes and colours and be placed in inconspicuous places.
Below we explore more reasons to invest in a hidden security camera system. 1st Ace Security can provide you with overt, covert and discreet CCTV models , as well as both colour and mono cameras with infra-red. Speak with an expert today at 1st Ace Security to find the perfect product for your requirements.
Why Use Hidden CCTV Surveillance Cameras?
One common reason for hidden camera installation is for parents looking to monitor the safety of their children. You could be checking in on baby in nursery, checking in on a babysitter or making sure children are home safe from school. Whatever the reason covert cameras make it easy without having large view-able cameras within your home.
The advance in technology now enables users to log into the live feed of a camera system via their smart phone. These are called IP Network Security Cameras. By using a network WIFI connected device you can log in and watch the live camera feed from wherever you may be.
Another common reason to install hidden cameras is to check in on the safety of pets whilst away for longer periods or at work during the day. Many advanced cameras now have microphone access enabled. This can be controlled through your smartphone device meaning you can turn on your microphone and speak to your pet through the camera.
Covert Security cameras are designed to be inconspicuous, meaning they are small in size and can be placed in most everyday objects. Examples include plants, clocks and bookcases.
The Pros & Cons
The best advantage of hidden security cameras is the ability to catch criminal activity. A normal camera in plain view can be damaged in a malicious attempt to hide any evidence.
Having covert systems does not mean the devices are without drawbacks. Normal security cameras can sometimes deter criminals from acting in the first place. Large, visible CCTV systems can be enough of a deterrent, knowing their actions will most certainly be recorded. It could be a good idea to couple visible CCTV cameras with covert ones. Making sure you are covered in all scenarios.
It is common to hear of criminals destroying not only the visible cameras but also destroying the entire surveillance system in an attempt to remove any video evidence. There are a couple of ways to avoid this situation. Firstly you should keep the covert cameras connected to a different network than the visible cameras, meaning you still have covert footage should cameras and systems be destroyed. Secondly you should connect your systems to your smartphone app allowing you to back up the footage on your device.
There is a significant amount of debate surrounding the use of hidden cameras within the workplace. Many employees see covert cameras as an invasion of their privacy. It can be difficult to prove they are being used for the intended purposes but there are solutions to make employees aware. They should know the cameras are in action and signs should be placed within the workplace stating 'You are being recorded' whilst not explicitly stating where the cameras are placed.
If you require CCTV systems in Central London, 1st Ace Security should be your first port of call.
We have overt, covert and discreet CCTV models available, as well as both colour and mono cameras with infra-red, so whatever your requirements, trust our team to provide a product to match.
Are you ready to update your property with CCTV cameras? Contact us today on 020 8290 5050.