With the festive season quickly approaching, our attention is drawn to shopping, indulging, singing and decorating – but there's one important thing many forget this time of year and that's home security. We don't forget because we pick up the pieces, helping families who have been burgled get back on track and secure their homes properly for the New Year.
Christmas can be an attractive time for opportunistic thieves, as houses are often unoccupied for long periods of time and hold lots of valuable items, commonly more than usual thanks to the average Brit who spends roughly £850 on presents this time of year.
This year, in the hope to help and advise our loyal customers and potential clients, we're sharing 5 home security tips for a safe Christmas, so all can be enjoyed as planned.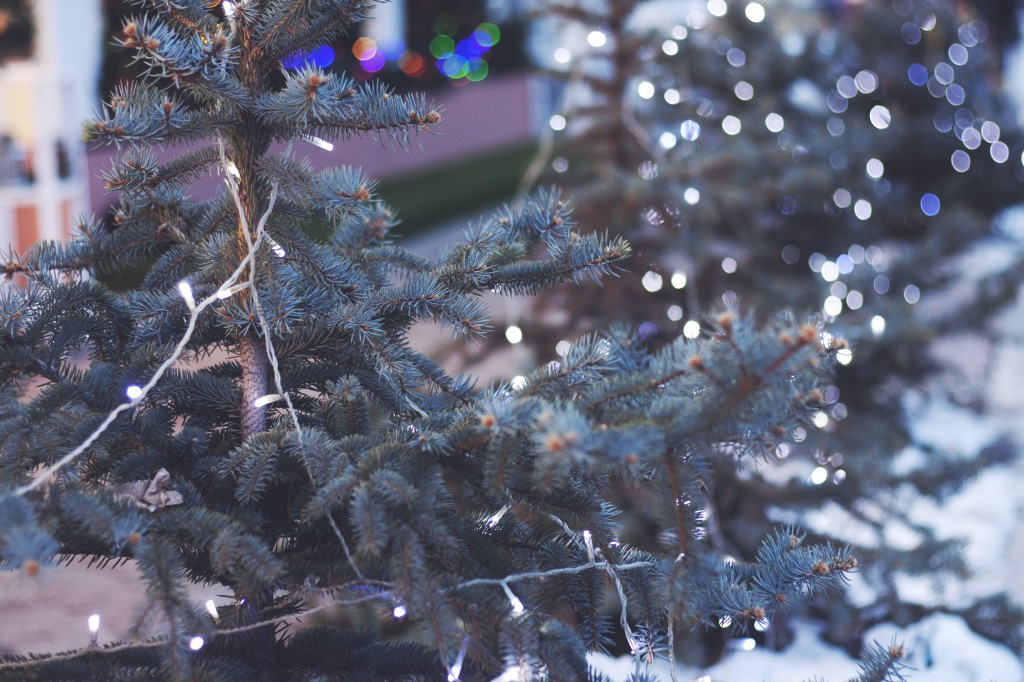 1. Don't advertise your presents
It's traditional in some households to store Christmas presents under the tree, watching piles of gift boxes build up throughout December. As nice as it sounds, doing so is comparable to advertising your presents to thieves. Instead, in the lead-up to the 25th, try to keep your goods away from windows and off display completely. Presents can be tucked in wardrobes, cabinets and even under the beds for safe keeping.
2. Let there be light
If you do plan to keep your house unoccupied for few hours or more, always be savvy enough to leave on some lights. Not only will this suggest someone is home, it will deter criminals who rely on the cover of darkness. Motion-sensored flood-lights are a great way to take away any advantages the darkness may provide, and Christmas lights and garden decorations also act as deterrents as they get your house noticed and kept under the watchful eye by passers-by and neighbours.
3. Keep everything under lock & key
Though keeping some lights on and adding motion-sensored lights outside may put some thieves off, others will still try their luck and that's why you need to make sure you lock up before you leave, keeping all windows and doors secure. It's also worth noting that feeding extension cables through open windows to power lights will leave your home and everything inside it vulnerable. Thieves are always looking for an easy way in; so don't give it to them.
Check for weak spots in the home and test just how easy it is to get into your beloved home. If you come across anything that concerns you or makes you feel exposed in the home get it fixed right away and seek professional advice from a trained security team.
4. Spend a little to secure a lot
Christmas is an expensive time of year, but if you fail to secure your home you're at risk of losing it all – not only the presents you worked so hard to pay for but also the sentimental objects you've collected as a family.
There are many different security solutions that can be looked into as a means to protect your home from burglary, such as access controls for the front of the house, CCTV cameras surrounding the property, automated gates for complete control over who enters and exits your premises and intruder alarms for quick audible and visual alert in the case of activation.
5. Keep rubbish on the down-low
Remember what we said about advertising your presents? Branded cardboard boxes, wrapping paper and how-to guides for your new smartphone are all types of rubbish you should keep under wraps over Christmas periods. Keep rubbish inside until the day the bin men are scheduled to come, as leaving it on your doorstep may attract criminals. If you're squashed for space, try storing bin bags in sheds and garages for a few days until collection schedules are back up and running.
Have you found these tips useful? Share this post with your friends to extend our advice!